OMEGA WHEY 76 SERVES by OMEGA SCIENCES
Omega Sciences Whey Protein Blend is a delicious lean protein that provides all the rock hard muscle building nutrients without any of the fancy fillers that other products may offer. By keeping the ingredients panel simple allows easier digestion on your stomach and better protein uptake in your body!
Omega Sciences Whey Protein Isolate contains only 1 gram of sugar and almost 0 grams of fat and carbs per serving. This makes it the ideal fast absorbing protein shake for anyone trying to gain lean muscle. Your body will be fueled with the ideal building blocks necessary for muscle growth and repair. The product meets all of the strict laboratory testing criteria.
Loaded with BCAAs for lean muscle growth and repair
Rapidly absorbed
Rich source of high quality protein peptide fractions
Almost zero fat and carbohydrates
Premium quality and exceptional taste
Mix 1 scoop with 250ml of water or milk and consume.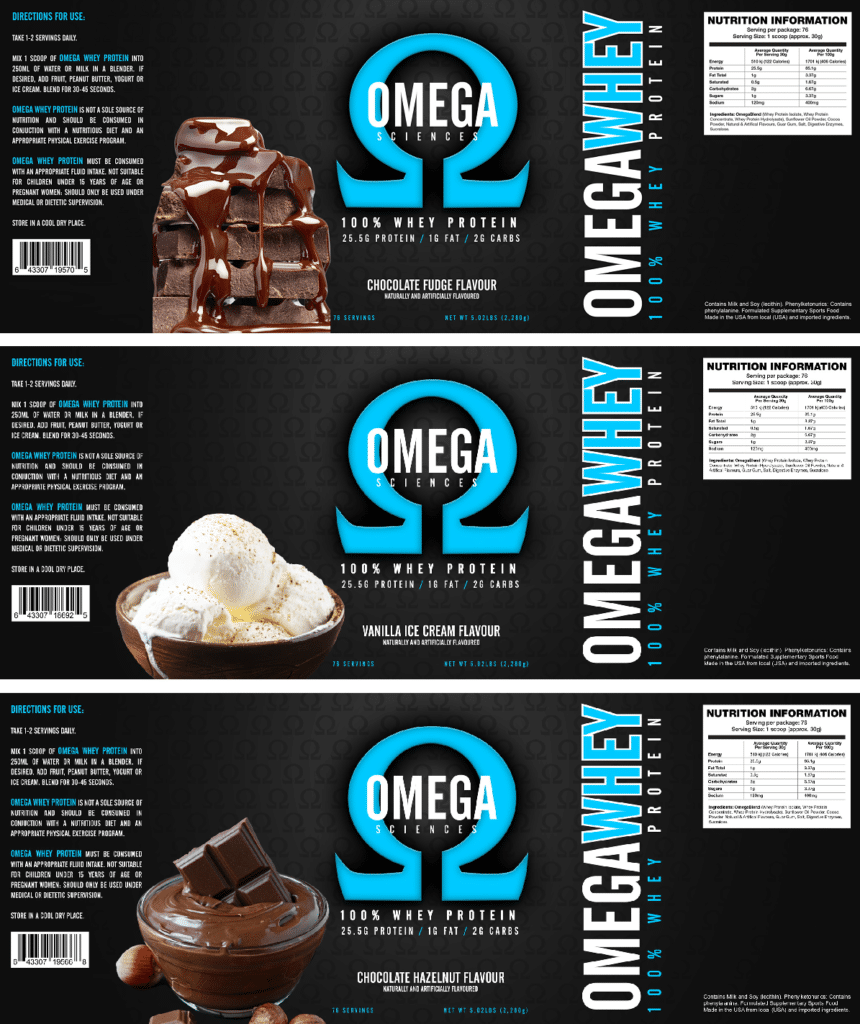 Reviews