ANIMAL CUTS POWDER 42 SERVES by UNIVERSAL NUTRITION
Ripped and peeled pieces of universal animal cuts powder. This is the main focus of the show Animal Cuts. One scoop of Animal Cuts is like having an entire metabolic powerhouse in your hands. Each dose that has been meticulously prepared can assist you in ripping away the undesirable fat that has gathered throughout the mass-gaining off-season, so assisting you in revealing the dense, gritty muscle that lies behind. The extreme, all-in-one cutting stack is the one that goes above and beyond in the pursuit of getting shredded. If you want to be a freak and see the freakish body that you've worked so hard to achieve, then you need this.
For the best results possible for weight loss take Animal's Cuts Powder first thing in the morning with 300 - 400mL of water to kick start the metabolic process and give you a caffeine boost ready for the day, alternatively Animal's Cuts Powder can be used as a Pre Workout, taken 20 minutes prior to a workout session.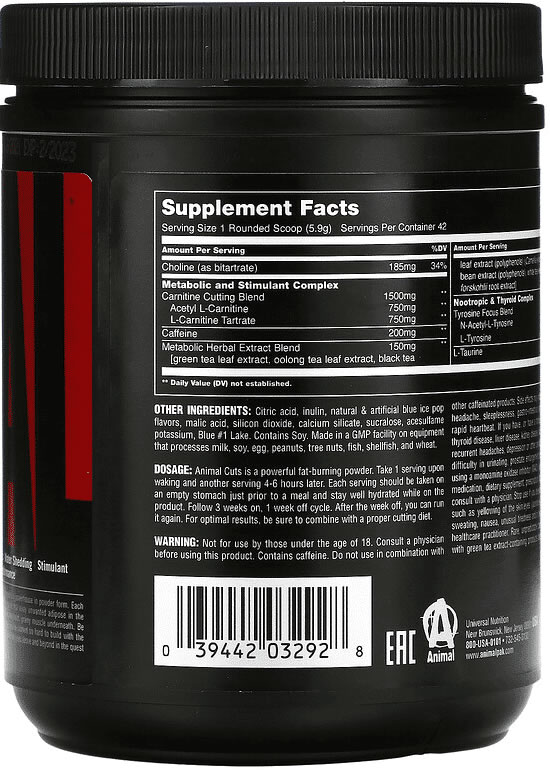 Reviews