CREAM OF RICE 30 SERVES by 100% PURE
Cream Of Rice is a delicious nutritious bowl of healthy goodness full of complex carbohydrates to fuel your workout.
Alternatively, Cream Of Rice can be consumed as a healthy meal for a sustained release of energy.
Features
100% Natural Vegan
Organic Granulated Jasmine Rice
Medium-Chain Triglycerides
No Artificial Sweeteners, Colours, and Flavours
Free from Gluten and Dairy
Australian Made
Directions
Microwave
1. Add 1 serving to microwave safe bowl
2. Add 200-250 mls water and stir
3. Microwave on high for 1 minute
4.Remove and stir
5.Microwave for an additional 1-2 minutes stirring mixture every minute until desired consistency is reached
6. Remove and let stand. Stir and serve
Microwaves may vary in power, cooking times are approximate
Stovetop
1. Bring 250-300ml of water to boil
2. Gradually add 1 serving of Cream of Rice stirring constantly until boiling
3. Reduce heat and stir for 2-3 minutes until desired consistency is reached
4.Remove from heat. Let stand, stir and serve.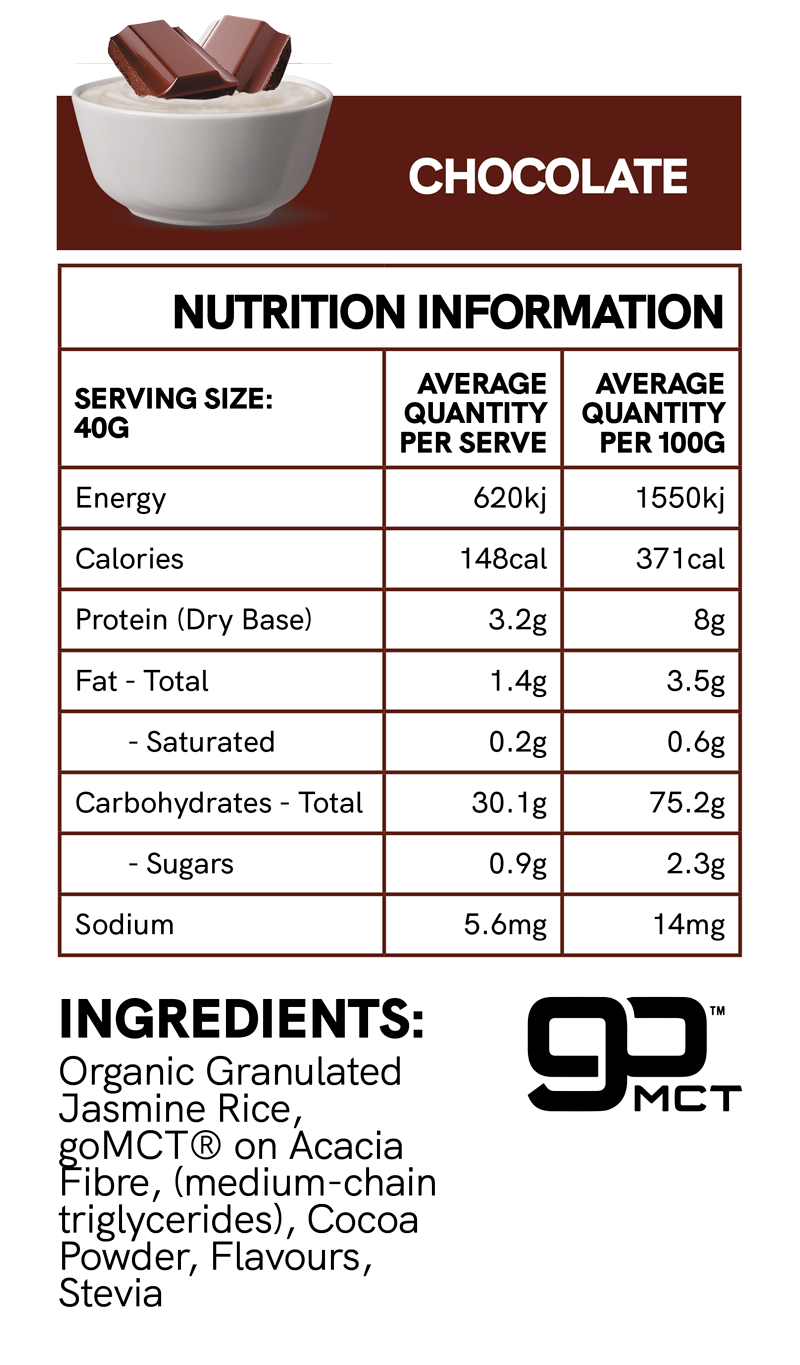 Reviews